To Aru Kagaku no Railgun (A Certain Scientific Railgun).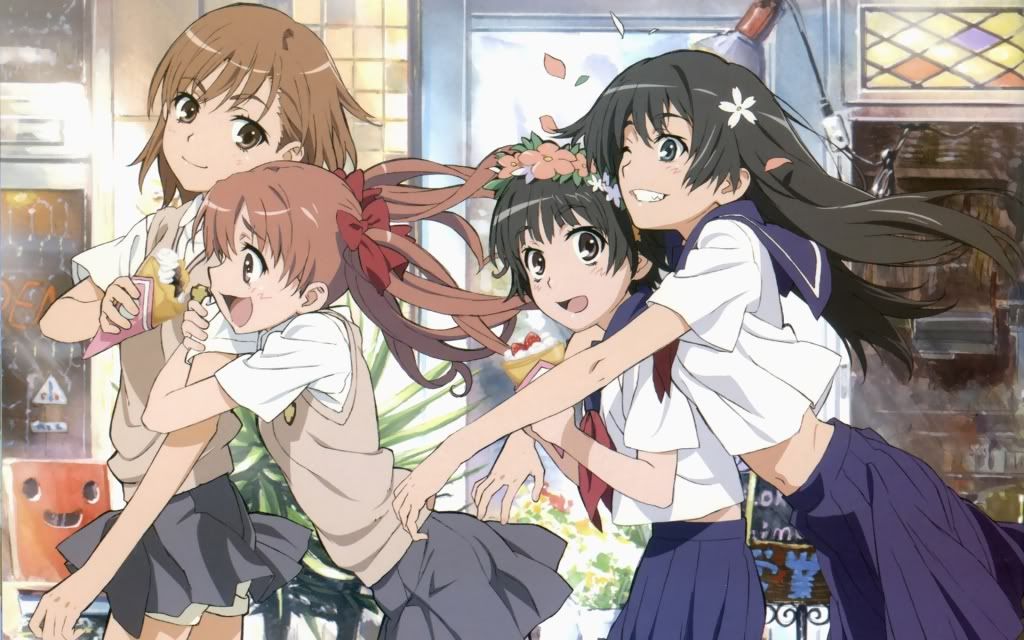 Set in Academy City before and during the same time of the events of Toaru Majutsu no Index.
The plot focuses on Mikoto Misaka, an electromaster who is the third most strongest esper in Academy City and her friends, Kuroko Shirai, a Teleporter and Mikoto's roommate, Kazari Uiharu, Kuroko's partner in Judgment, the city's public safety committee and Kazari's friend, Ruiko Saten.
The anime tells the lives of these four friends and their adventures in Academy City.
Episodes: 24
OVA: 1
DVD Specials: 3
(Source: Wikipedia)
I searched every possible keyword in the search engine and to my suprise, there was no specific thread for this anime yet. SO HERE IT IS YAAAYY. :D
Despite the fact that it's only a side story to To Aru Majutsu no Index (A Certain Magical Index), it really shows a lot of potential, it's as good as the main story. Misaka Mikoto is so tsundere that I can't even. ;A; <3
Anyway, I don't want to spoil anyone who hasn't watched it yet, so, what are your reviews and ratings for this anime? Personally, I'd give it a 5/5. :)
(Speaking of spoilers, if you would like to talk about a specific scene in an episode, please warn the readers with a message like "SPOILER ALERT" or something like that.)