The Death Hand
30% Strength, 35% Bloodlust, 23% Intelligence, 20% Spirit, 42% Vitality and 38% Agility!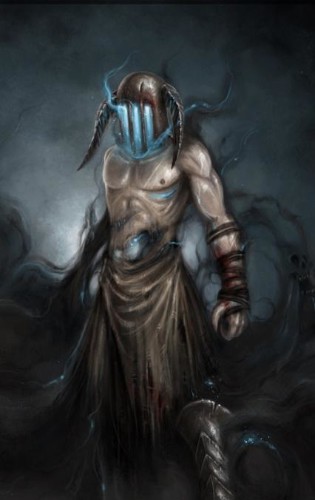 Masking themselves in shadows, Death Hands are fierce and deadly martial artists. Although their powers may be dark and seemingly evil, they may not actually be evil themselves. In fact, they are usually just and righteous people despite their ghastly appearance. In addition, they most often choose to only use their formidable powers for good causes, and they will usually refuse to fight unless absolutely necessary. By mastering the art of stealth and evasion, Death Hands can enhance and amplify the power of their hand-to-hand combat. In fact, Death Hands are so swift and powerful they can literally unleash thousands of punches on their opponents in a matter of seconds. Using this technique, they can take down armies of soldiers in the blink of an eye. On top of that, their defensive capabilities are boundless. Although they don't wear armor, they can surround their bodies with fields of light and dark energy to repel any spell or sword that may try to harm them. By night, the Death Hands can use their moon magic to enhance their power and agility by transforming into the Huang Shu Lang Devil, a silent and deadly beast!
Congratulations on reaching this high class!
You have not mastered any Hidden Power granted by the Genie.
i kinda like this guy. he's powerful and can transform in to a Siberian Weasel- how cool is that.bow before the ferret of doom.