Well we all here are fellow gamers, anime fans, truly into that stuff and we all know Square Enix does a hell lot of publishing these days. They are into the gaming business, Figures like Playart Kai and even our beloved anime.
They published so many japanese games and up to that really awesome ones like Persona 4 in Europe.
They even swollowed Eidos/CoreDesign/Crystal Dynamics, are now publisher of IO Interactive and managed to persuade Neverland to make a Lufia2 Reamke for Nintendo DS.
They are Squaresoft and Enix!! Both companies made really good NES & SNES titles, really great ones!
We ought to love them, right? Since they are our shiny precious knights of publishing titles and they even made the Final Fantasy Franchies
Squaresoft:
Secret of Mana
Secret of Evermore
Final Fantasy 1- VI and VII- IX für PSone, X forPS2
Romancing SaGa
Mystic Quest
Ehrgeiz God Bless the Ring
Parasite Eve
Chocobo Racing
Vagrant Story
Kingdom Hearts 1
Chrono Trigger, Chrono Cross and many more!
Enix:
Dragon Warrior (actually Developed by Chunsoft)
\\\\\\\\\\\\\\\\\\\\\\\\\\\\\\\\\\\
Soul Blazer
ActRaiser 2
Illusion of Gaia/Illusion of Time
Terranigma
every single one of these games were actually developed by Quintet
\\\\\\\\\\\\\\\\\\\\\\\\\\\\\\\\\\\
Ogre Battle
Itadaki Street
Star Ocean 1- 3
Grandia Xtreme (actually developed by Game Art)
and the DragonQuest Series (which was actually developed by TOSE and only published by Enix and later developed by Chunsoft)
but... see where this is going? We'll not love them anymore by the end of this text ... why you ask? well...
Squaresoft ceased to be in 2004, most of the people who worked on all the games we love are not in the company anymore. A few of them got fired, a few of them stepped back (made their own game company aka Mistwalker) and others simply resigned.
Except Tetsuya Nomura and Kitase, as well as a few not known artists and editors there's nothing left of Squaresoft anymore. And as you can see, as far as Enix goes, they did not really do a major part in "developing games".

Final Fantasy X-2 ... ...
Need to say more?

And looking back on what we got so far from SE's side there's nothing much we can do.
Crisis Core was good, it was a good game, it had major mistakes but it was a good game.
Since that went so well, they released countless games with the same mechanics, dodge and attack, dodge and attack. With a few minor twists. But it had likable characters, a nice setting, even tough this was the beginning of the end of FFVII.


Final Fantasy XII was a good game until Square Enix decided to throw half of the games script into the trash bin and someone in the company said that RPG's do not need a Story."**_. Other than that, XII's system was a nice try and the board system felt much better than the sphero grid even most of the characters had a certain charm (except Penelo and/or Vaan in my book)
[Source]
As we can all see this statement is already hinting to SquareEnix, why? because every new and old RPG from them hat less and less story.


Final FantasyXIII's plot was driven by sequences only.
Walking through one corridor to the next, searching for variety yet finding none of it. Once again likable characters but a battlesystem which puts every other RPG on this planet in a much better light. Why? guess what, pressing X or A was everything you did there.
need more? ¬ ¬''''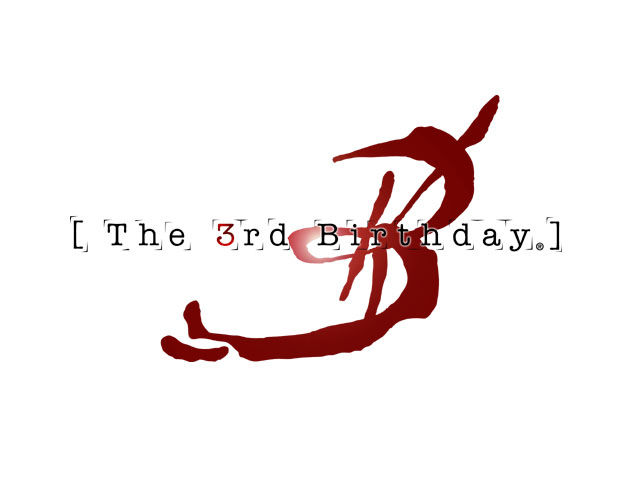 It's the same with Parasite Eve 3 (which is only called PE3 in the code of the UMD) aka "the3rd Birthday" and it's high likely that it will be the same with Type-0 as well. PE3 aka T3B was fun at first, especially on a higher difficulty, it seemed challanging, once one get's the hang of it. other than that, it was the same as CC's dodge & attack system and most people did not like the new Aya Brea. Guess why, [insert plot twist here]!!!

Their newest PSP title (Monster Hunter and God Eater clone) Lord of Arcana once again proved that their thinking of gaming is too limited to one thing or another. The same attacks/finisher for every species of enemies, the world looked a bit uninspired, the battlesystem and especially the classes were outdated and boring. So were the weapons, Story well a guy who saves the world, plottwists? not really.
They seem to simply do not care about us
Yet Yoichi Wada CEO of SE (or SEhNiX) is actually holding a speech about "The Essence of Game Industry Revolution." on the TGS'11 this year!!!
What do they expect from us??? Take all this like we poor money spending SOB's are supposed to do it?
THE HELL WE WILL PEOPLE!!

Even many of the German folks already know that Square Enix is not good anymore, why? Because they started to ruin our beloved game experiences! Like with Kane&Lynch 2 Dog Days with stupid slapstick comedy runnin' around naked for 30 minutes or more. Most of the fans were disappointed by that game and swore to themselves that they would never buy a Square Enix game again.

Now XIII will get it's Sequel, hurray, since Hamauzu (componist of XIII) agreed to help them once more, Final Fantasy XIII-2 might have a decent score right?
No, oh wait, it's yes if you like J-Rap and J-Pop! So that's a win/win for SE since they have already proven it in XIII that Leona Lewis was a good choice for an ENDING of a Videogame. Up to that it has the same gameplay mechanics as XIII and we all know what that means, pressing X and holding the analog stick straightforward. Even in battle, pressing X will all we need to do, except the new set of Quicktime Events they implanted.
Since we're already mentioned it above, let's talk about Type-O aka Final Fantasy Agito once more.


The Game will cost around $99 (¥7,790)
oh and that's not all they will even release a collector's edition of it! FOR $165 (¥12,760)
So what's in it:


The Game, the OST (not in a special casing like when you buy it seperately(¥3,800), a behind the scenes DVD and a postcard booklet (separately sold for ¥1260), whatever the hell this means plus a special transparent case for everything.
[Source]
Type-0 Will split the story we have already seen in KHBbS in 15 parts, for 15 different Characters, so they might even run into eachother sometime, since they are mostly all send to the same battlefield as the player.
Though KHBbS was a nice game, splitting a story up into 15 different little bits doesn't sound very appealing, does it?
Many Fans from the old days expect Final Fantasy XIII Versus to be one hell of a big title, do you believe that?
The Game itself is already in the making for OVER 5 YEARS so it must be good yes?
Well let's think again:
Even IF Square Enix manages to slap this thing out by the end of 2012 (like they promised) it is another rip-off game.
Why?
The system seems to be the same as "The Last Story" a glorious J-RPG developed by Mistwalker, aka former Squaresoft (YES your eyes are not fooling you! Squaresoft! I'll say it again if I have to!)
Plus did all those years of development any good to DukeNukem Forver? Guess we all know that's not the case, at least with DNF.
So what do you think of this developer aka publisher?
Will it be worth the wait or are you one of those poor souls who already feel betrayed and robbed of their money?
Sorry in advance for writing so much, god knows how many mistakes I made. *bows*